The Ohio State University Police Division (OSUPD) has appointed Eric Whiteside as its newest deputy chief. He joins fellow deputy chief Tracy Hahn, who recently announced plans to retire on April 30, 2022.
Whiteside has spent his entire 25-year law enforcement career with OSUPD, most recently serving as captain.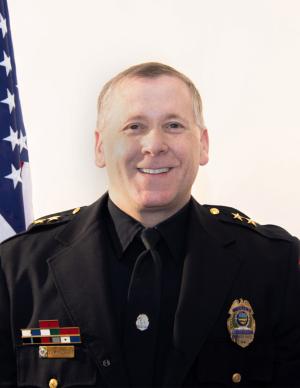 "Eric is a Buckeye for life, and we are happy to have him elevated to the rank of deputy chief," said OSUPD Chief Kimberly Spears-McNatt. "He is well respected within our organization and embraces our agency's five core values of service, innovation, respect, integrity and diversity."
In his role as captain, Whiteside provided oversight of all uniformed patrol operations and oversaw the investigative unit, regional campus public safety supervisors and non-sworn employees. He participated in the management of major campus events and managed Crisis Assessment Team cases. Whiteside got his start as a patrol officer in 1997 before being promoted to lieutenant in 2002.
"Ohio State is home, and I am honored to take on the role of deputy chief," Whiteside said. "I've built many friendships over the years and look forward to assisting Chief Spears-McNatt on enhancing safety for all students, faculty, staff and visitors."
Whiteside is a certified law enforcement executive and a member of the Ohio Chiefs of Police Association, the Association of Chiefs of Police, and the Ohio Tactical Officers Association. He is a two-time medal of valor award winner and has received multiple commendation awards during his tenor with Ohio State. In 2009, he was recognized with a distinguished service award.
Whiteside graduated from Northeastern University in 1996 with a Bachelor of Arts and Sciences in Criminal Justice and went on to get his Master's in Public Policy and Management from Ohio State in 2003.
Fellow deputy chief Hahn will retire on April 30, finishing her law enforcement career where it began in 1990. Hahn graduated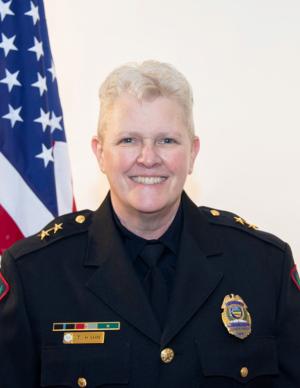 from Ohio State and served OSUPD for three years, beginning in 1990, before moving to the Upper Arlington Police Division (UAPD). She became the first female police chief at UAPD, retiring from that role on Sept. 22, 2018, before rejoining OSUPD that same year.
She served more than three years as OSUPD's lone deputy chief. The agency will employ two deputy chiefs moving forward and, upon Hahn's retirement, will conduct a search for her replacement.